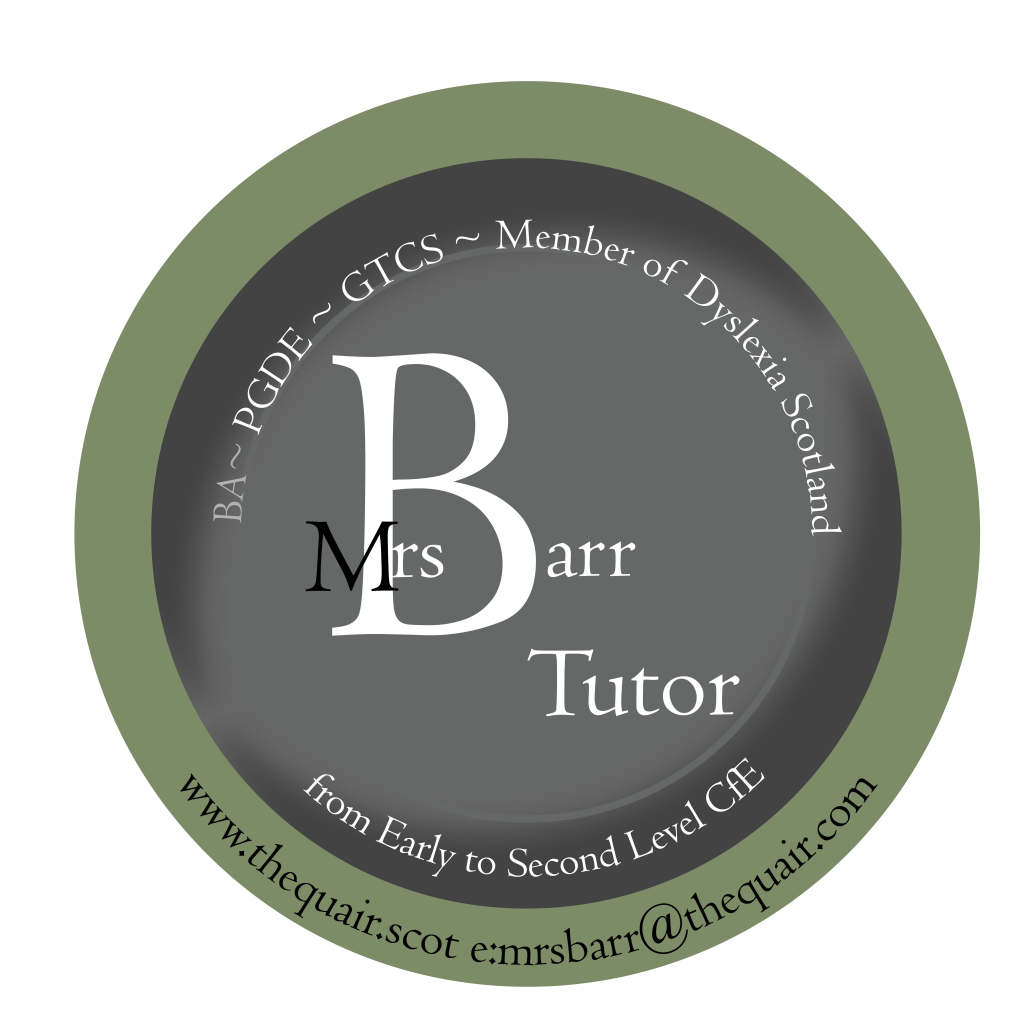 I am the Deputy Managing Editor of The Quair Magazines and my chief role lies in Copy Editing, Proofreading and Writing. Understanding the role that words and language have in our daily life, means that I thoroughly enjoy and appreciate this challenging role.
I also love teaching and working with children. Prior to committing to working at The Quair in a full-time capacity, I was a primary school class teacher in various schools across Highland Perthshire.
I am now delighted to be able to offer a tutoring service, from Early to Second Level Curriculum for Excellence, specialising in English, Reading, Writing, Spelling and Comprehension.
You want the best for your child and my aim is to help them to reach their potential. Each weekly lesson is prepared, based on the results of ongoing formative assessment, to provide understanding and progression using a range of activities and techniques to meet their current needs. They will be encouraged and challenged throughout each lesson to boost their learning confidence.
The delivery of lessons is either via live and interactive lessons online or outdoor learning; whichever is best suited to your child's learning style.
You will receive regular reports and updates to track your child's progress. Two-way communication is encouraged to best support your child's learning.
Each month's fee is payable in advance, via monthly Standing Order *Your payment reserves the same agreed lesson slot (day and time) each week *If you miss your scheduled lesson, no refund or additional lesson can be provided # *If I have to cancel your scheduled lesson, I will arrange with you to reschedule this lesson in the same or subsequent month *You can cease lessons at the end of the payment month without further obligation. I would be grateful for a week's notice if you plan to do so.
In exceptional circumstances, given a minimum of one week's notice, I may be able to reschedule a lesson you would otherwise have to miss.
Session Times – Weekly 1:1 Lessons
30 minutes – £20 40 minutes – £25 50 minutes – £30
Free 40-minute initial assessment
To book a free initial assessment please email: mrsbarr@thequair.com